Dear Dedicated Supporters,

June marks the official beginning of summer, a season often associated with joyful gatherings of family and friends, vacation, and taking a moment to relax amid the busyness of the year. Right now, however, the glow of summer is overshadowed — by national and global tragedies, soaring inflation, and the continued challenges to people's physical and mental health as we enter year three of COVID-19. Food Bank of the Rockies' work is more critically needed now than perhaps ever before.

Our mission at Food Bank of the Rockies is to provide people with the familiar, nutrient-rich food they need to thrive. This has never been a simple undertaking, and today's tumultuous economic environment makes it all the more challenging. Right now, we are spending more than $1.3 million every month to purchase food to distribute to people experiencing food insecurity. That is triple what we were spending pre-COVID!

Food Bank of the Rockies is adapting to this period of record inflation and fewer bulk donations by purchasing more fresh produce and nourishing staples, proactively buying larger quantities to account for shortages and delays, and doing everything else we can to remove the burden of hunger for our neighbors. Learn more about all of our efforts here.

As we weather these difficult times together, Food Bank of the Rockies is committed to showing up wherever and whenever we are needed most. We deeply appreciate your support; we could not do any of this without you. If you are in need of food assistance, please check out our food pantry locator. If you have the financial means or time, consider giving a financial gift or volunteering. Community support ensures that everyone has the resources they need to thrive.

Thank you again for partnering with us as a supporter. We are so thankful for you.

With gratitude,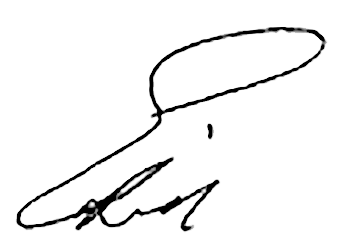 Erin Pulling
President & CEO


"I've been volunteering here for eight years. I like giving back to the community and seeing all the other volunteers. It's fun." -Magdalena, a volunteer with the Colorado Community Church mobile pantry

Want to help your community? Sign up for a volunteer shift today.
Selling Lemonade to Help End Hunger
Brother and sister Otto and Ev don't sell lemonade just for the fun of it. They do it to help feed their community.
New Distribution Center Update
The latest news on the Western Slope Etkin Family Distribution Center, set to open in Grand Junction later this year.
9Cares Colorado Shares Food Drive
Join us for the 9Cares Colorado Shares food drive at the University Hills King Soopers (2750 S. Colorado Blvd., Denver, CO 80222) on Saturday, June 18, from 7 a.m.–12 p.m.! You can help provide food to our neighbors experiencing hunger by donating non-perishable items at the in-person food drive or making a donation online. Click here for a list of non-perishable items we are accepting and to learn more. We hope to see you on the 18th!

This institution is an equal opportunity provider.
Food Bank of the Rockies
10700 E. 45th AVE | Denver, CO 80239